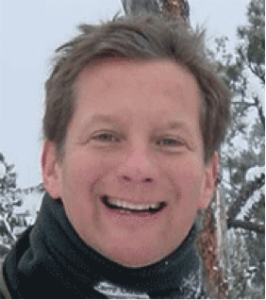 OVERVIEW
Jeff Swaney, Founder of Delphi Group, Inc. and various other ventures throughout his career, is a Michigan State University Graduate (BS '80 EGR) and Hewlett-Packard Alumni. Delphi was started in 1987, and has been one of the preeminent Real Estate firms active in Texas with well over $100MM in Brokerage, including OREO dispositions – as well as myriad Development projects completed to date. Jeff is also involved in Angel Venture Investing, Oil & Gas Exploration and Royalties, and Real Estate Lending.
Jeff Swaney embraces Conscious Capitalism principals. If you had to identify reasons for his success, you'd find a fusion of elements such as a love of working with talented people, a keen eye for fresh ideas that present a message consistent with defined social-political beliefs, an intense drive to meet objectives regardless of the obstacles, and a commitment to the bottom line. Jeff believes that, "If I can't do something truly outstanding and original in a project – that makes people think – then I'm not interested in the venture. If I make the commitment, it becomes a passion. That's the key to fulfillment and success.
2018 DIRECTION
With its length and breadth of experience, The Delphi Group has emerged as an invaluable boutique real estate resource for high net worth real estate investors and institutions.  For 2018, Jeff will be focused on dealing one on one with a select group of clients in a variety of fields.
PAST PROJECTS
Mr. Swaney had assembled one of the largest portfolios of commercial property on the east side of downtown Dallas, Texas – much of which has been sold recently. He contributed over 25 years of pro bono urban planning and representation for the Deep Ellum neighborhood as it related to many issues — his hallmark achievement facilitating a 7-mile stretch of bike-hike trail (East Dallas Veloway / Santa Fe Trail) that he spent 15 years championing, resulting in a 28 mile loop around a transformed Dallas area.
East of the Deep Ellum area Jeff purchased and redeveloped a collection of period buildings between Peak and Carroll Streets in the 4300 & 4400 blocks of Elm Street. He coined the area "New East Elm", a former haunt of Dallas legend Jack Ruby and supposed nexus of the underground gambling rackets of the 1930's-40's. Today's tenants there are an eclectic/artsy mix from his collaboration with the studio of Pulitzer Prize winning artist Karen Blessen (29pieces.org) who assisted in the creative direction for the neighborhood.
Outside of real estate, Jeff has helped start a stable of diverse start-up businesses by providing angel venture capital, including Advertickets, (sold in 2007, advertickets.com ), Live Oak State Bank (sold in 2014 to IBTX), various restaurants including the Village Idiot of Los Angeles, Stream Energy (one of the fastest growing companies in Texas (streamenergy.net ), Servergy (servergy.com) – a technology solutions integration company focused on data security, flyp – a game changing mobile app, and Tiger Trade – an innovator in stock trading. In addition to Stream Energy in the energy field, Mr. Swaney launched JAS Petroleum LLC which has been partnering in Oil and Gas Exploration and Natural Gas Royalty Investments since 2004.
AND MORE……
Jeff has been an avid collector of local art spanning over 25 years, including 42 artists and 70 pieces. Many of the artists featured are now represented nationally in museums across the country including Dan Rizzie, Andy Bennett, David McCullough, and Bill Haveron.
He purchased and renovated a home in Bend, Oregon where he helped launch the Bend Film Festival in 2004, and was a board member of the Tower Theatre for 5 years. In his leisure, he is active in sports, entertains clients, and communes with nature. He has also begun work on his first book, working title "Reality Check", a short, personalized, introspective, stream of consciousness exploration of modern philosophy.
Jeff enjoys the wonders of the world through the eyes of his children, Cozette, born in January of 2010, and young Ford, born in October of 2012 – both world travelers.  "Universe dynamics dictate change in every way. I keep a positive view in regard to mankind and the planet and consider that we are evolving to a better understanding of the whole. In my own way, I see all my work as a microcosm of this all-encompassing change. My efforts there, thus far, and in the future, represent my mark – and a legacy for my children"
HISTORY – THE EARLY YEARS
Mr. Swaney' s earliest influence was a poetic mother who stressed education first. College at Michigan State University in East Lansing resulted in a B.S. in a select Engineering / Marketing program with special interests in quantitative marketing methodologies and the arts. Upon completion of the program, Mr. Swaney sold his possessions and embarked on a yearlong world-wide solo backpacking journey focusing on cultural exchange, writing, photography, the outdoors and the arts.
Returning to the states, he accepted a commercial systems marketing position with the Hewlett-Packard Company in Dallas, Texas. (HP was recognized that year by Fortune magazine as the finest U.S. company with which to work). After a 3-year tenure with HP, marked with top producer awards and promotions, and passing on an HP paid MBA at Stanford University, he opted for an entrepreneurial opportunity with the Data Switch Corporation, a high-flying high-tech specialty switching equipment manufacturer.
Finally, with the desire to strike out on his own, Jeff Swaney left the corporate world to pursue his newfound interest – Downtown Dallas and the undeveloped Deep Ellum district, on the city's East side.
Deep Ellum began in the late 1800's as a freedman's town and was a nationally recognized center of jazz and blues music in the 1920's and 30's featuring such notables as Columbia Record's Blind Lemon Jefferson. But the area declined sharply in the years following World War II with businesses and residents moving to the suburbs. Until…..
ENTERTAINER AND ENTREPRENEUR
Jeff Swaney began his entertainment career in his 20's in Deep Ellum in June of 1985 with a series of roving "warehouse parties" where various forms of entertainment, art, dancing, live music, and bizarre environmental displays, were the talk of the "see-and-be-seen" crowd. In time, to accommodate the sheer numbers of patrons seeking out these roving events, Mr. Swaney created a permanent locale for the festivities – Club Clearview on Elm Street. Its tremendous success, and the corresponding development of neighboring clubs and restaurants, created the foundation for Deep Ellum's growth as a nationally recognized entertainment center.
The club and its siblings -The Art Bar & Cafe (1989) the Blind Lemon Bistro and Bar (1991) – were the undisputed pioneers of the Deep Ellum burgeoning music and nightlife scene, one of the most dynamic in the world at the time. The media dubbed Mr. Swaney the unofficial first "Mayor of Deep Ellum." Swaney sold the Clearview complex in 2000, and it ceased operation in 2005 after a spectacular 20 year run.
During that period, Mr. Swaney also took on outside entertainment consulting projects with clients including Lucas film Limited, The Disney Development Company, and The Hahn Company. Mr. Swaney also leveraged his music connections with Austenite Louis Meyers in the early 80's in helping create the successful industry convention, South by Southwest (SXSW).
CREATION OF DELPHI GROUP REAL ESTATE
With the success of his entertainment complex and the area gaining national attention, Jeff started The Delphi Group Inc. Real Estate Services in 1987 to take advantage of the possibilities in Deep Ellum and downtown Dallas. The Delphi Group quickly became and still is a leader in area real estate brokerage. In 1993, Jeff took a position with the Central Dallas Association on CDA's housing committee to further urban living in and around downtown Dallas. He forged alliances in urban housing where Mr. Swaney and his company consulted, leased, brokered, and / or developed over a dozen multi-use and residential projects over the next 20 years, (see list below), resulting in the total revamping of downtown Dallas that he and his associates had envisioned.
At inception of the Delphi Group in 1987, post the S&L crisis, Delphi took on numerous assignments assisting the RTC, FDIC, and Amresco, among other Banks, in liquidating millions of dollars of their OREO portfolios. That facet of the Delphi Group's business continues today.
On the company's awards front, Mr. Swaney received accolades for the impact of the 1995 sale of 'Village on the Parkway' in Addison, Texas which lead to the redevelopment of the center, (Dallas Business Journal Best Deal "runner-up"), the 1996-2000 development with friend Mark Cuban on Yahoo!/Broadcast.com's new Deep Ellum headquarters, and the acquisition of multiple urban apartment renovation projects ("The "Upper E") in the East Dallas area. He received a coveted Preservation Achievement Award in 2002 for his redevelopment and building of period homes in the historic Munger Place neighborhood on the east side.  Also in East Dallas, he fashioned a spectacular two story 6,000 sq. ft. office / loft and art studio in a vintage 1940 building on Commerce Street. It has been featured in local tours including the 2006-2009 Lofty Spaces tours as well as national publications.
PARTIAL CLIENT / TRANSACTION LIST AS OF 2018:
2929 Entertainment
Amresco, FDIC & RTC
Abrams Center Bank
Access Fares.com
Advertickets
Baylor College of Dentistry
Baylor Health Care Services
BibbenTuckers
Brian Loncar and Associates
Cafe Brazil
Centerpoint Builders
CSI Insurance
Dallas Mavericks+
David Weekly Homes
Deep Ellum Film Festival / SMFF
Dynamic Results
Goodman Land Advisors
Grenedier /Upper E
Hillcrest Bank
International Business Travel
Joovy International
Live Oak State Bank
Madison Partners
Mark Cuban
Medco Construction
Metlife
Monica Greene
Mort Meyerson E2M
Palo Petroleum
Park Cities Limousine
Pepe Y Mitos Mexican Cafe
Sambuca Restaurants
Sandlin Homes
Southside on Lamar
Tagteam Creative
Todd Wagner Foundation
Wendy Krispin Caterers
Westdale Asset Mgmt.
Wilbow USA
Yahoo!
SELECTED RESIDENTIAL PROJECT LIST AS OF 2018:
3200 Main Street – 38 unit multi-use was one of area's first.
Walton Street Studios – 12 unit loft converted to condos.
The Citi – 2924 Main – Multi-use development – 40+ lofts and retail.
2930 Commerce Street – Multi unit lofts.
3600 Commerce Street – 24 Unit lofts.
2546 Main – The Original Smith Furniture Building – Multi-use development.
3020 Main – The Masonic Lodge – Multi-use development.
Union Bankers Complex in Deep Ellum – Multi-use development (Best New Project Dallas Business Journal 1996.)
Live Oak at Good Latimer – Live Oak lofts – 111 unit luxury residences (Runner-Up 'Best New Project, Dallas Business Journal, 1997)
2030 Commerce- 15 unit condo project (Won best Community Project Dallas Business Journal, 1998)
3210 Main – part of a 144 unit loft redevelopment.
16 prairie style homes in East Dallas' Munger Place Historic District for residential redevelopment with David Weekly (Preservation Dallas – Preservation Achievement Award 2002.)
3700 Commerce Street Lofts – 8 High-end Loft Homes.